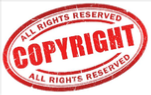 (c) All images displayed are copyright owned by the individual artists
The Masters' Apprentices Photography Club Inc.
Around 1842, Jabez Meal's travels lead from the UK to Philadelphia in the US . It was in America that Jabez Meal became known as John Jabez Edwin Mayall. In the late 1840's, Mayall was keen to stress the artistic qualities of his daguerreotypes and stake his claim as an artist rather than a straightforward commercial portrait photographer.
Looking back to the year 1847, Mayall recalled that at this point of his career "I was a struggling artist, much devoted to improving my art."
Mayall and ' High Art' Photography
Right at the beginning of his photographic career in 1843, while studying under Professor Boye in Philadelphia , Mayall had planned a series of ten daguerreotypes, which would illustrate the Lord's Prayer.
In 1845, before his return to England , Mayall was regarded as a pioneer in the production of allegorical photographs. Two years later in his studio on the Strand in London , Mayall was producing artistic daguerreotypes with titles such as "This Mortal must put on Immortality."
In April 1847, Mayall wrote two articles in the Athenaeum journal in which he outlined his ideas on the use of colourings and chiaroscuro (light and shade) in daguerreotype pictures.
He was a pioneer of photography and we thought his design was a masterpiece befitting the need for our logo.
From 1847 Mayall concentrated on producing "daguerreotype pictures to illustrate poetry and sentiment", which he was later to show at the Great Exhibition of 1851.
For example, in 1848, Mayall made six daguerreotype plates which visualized the story related in Thomas Campbell's poem "The Soldier's Dream".