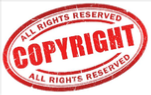 (c) All images displayed are copyright owned by the individual artists
The Masters' Apprentices Photography Club Inc.
HOMEWORK
1920 x 1080 Maximum
NAMING CONVENTION: Month_Surname_Initial_Number_ Title e.g. Nov_Weir_M_1_Help
An open subject black and white conversion.
Also send the colour image that you used to create the conversion.
Image 3 Open Image
An image you are working on as part of a series or individual image.