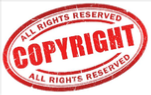 (c) All images displayed are copyright owned by the individual artists
The Masters' Apprentices Photography Club Inc.
Three Images
File name Month_Surname_first initial_No_title (month = 3 characters)
e.g. Nov_Smith_w_1_the mobile story.jpg
e.g. Nov_Smith_w_2_the great story.jpg
e.g. Nov_Smith_w_3_the best story.jpg
Images must be sized Maximum
1920 pixels x 1080 pixels at 100 dpi
Maximum file size 2 kb.
HOMEWORK 1920x1080 Maximum. NAMING CONVENTION:Month_Surname_Initial_Number_Title eg May_Weir_M_1_He
1. a "found" still life using things found in nature or the garden e.g. plant leaves, flowers, twigs whatever that have been arranged in a suitably artistic manner.
2. a PHOTOGRAM using the same type of subject matter as 1 above. The PHOTOGRAM can be produced any way you see fit but the on the platen of a flat-bed scanner that is part of virtually any multifunction printer might be a good place to start. Anyone who wishes to use constructed components for their still life and photogram, like cut out pieces of card, wood shavings, paperclips- whatever instead of natural subject matter is welcome to have a go.