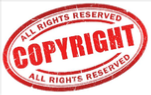 (c) All images displayed are copyright owned by the individual artists
The Masters' Apprentices Photography Club Inc.
HOMEWORK SUBJECT OWN CHOICE 1920x1080 Maximum. NAMING CONVENTION: Month_Surname_Initial_Number_ Title eg Jul_Weir_M_1_Help!
* *Now for the catch while the subject is open the first two images MUST be taken with a mobile phone and may be processed in any way you see fit but ideally featuring techniques demonstrated by Neil.
*The third image may be taken with a normal camera.