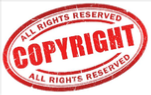 (c) All images displayed are copyright owned by the individual artists
The Masters' Apprentices Photography Club Inc.
HOMEWORK
1920 x 1080 Maximum
NAMING CONVENTION: Month_Surname_Initial_Number_ Title e.g. Oct_Weir_M_1_Help
Image 3 ... Open Image. An image you are working on. It can be either and individual photograph or a project image.
Image 1 ... Take the inspiration from another members inspiration and create your own image
Image 2 ... Respond to this image from Art History. Harmony in Red. Create your own image. Have a look at light, composition, colour, perspective, genre